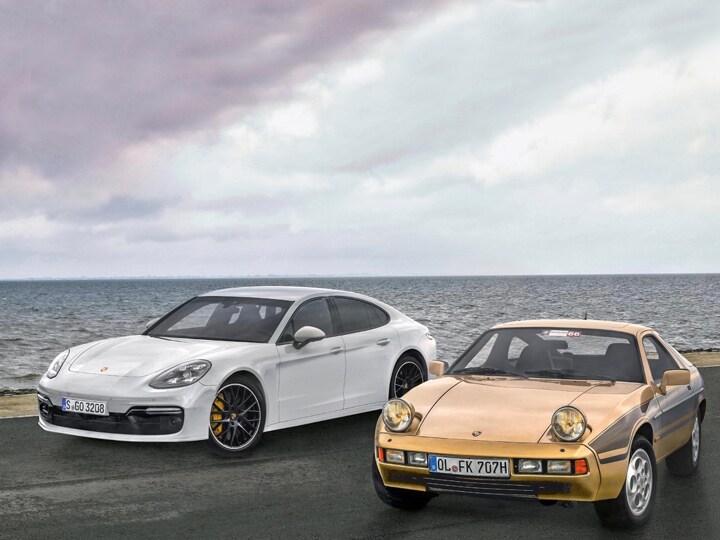 Story & photo courtesy of newsroom.porsche.com
Dawn of a New Axle Era
A little over forty years ago, the Porsche 928 revolutionized suspension technology—with the legendary Weissach axle.
1973: New suspension designs are gaining ground. Suddenly the future for rear-engine cars looks uncertain. Porsche's developers and decision makers are concerned. The 911, which has been on the market for nine years, is selling well and is a major commercial success. But the question is: how much longer will that continue? Voices prophesying the end of the car's career cannot be ignored. Some people in Zuffenhausen even think that the 911 has exhausted its potential—mistakenly so, as it'll turn out.
In Zuffenhausen and at the recently opened development center in Weissach, work is already well under way on a successor—the 928. It's the first Porsche with a front engine: a 4.5-liter V8 assembly with 240 hp. For purposes of weight distribution, the transmission is located on the rear axle and connected to the engine via a longitudinal shaft in a rigid central tube. Known as the transaxle principle, familiar to many from the Porsche 924, this isn't the only technical innovation to debut with the futuristically designed 928 in 1977. The car also sets new standards in drivability. The Weissach axle is a "revolution in suspension that's still the basis of our work today," says Manfred Harrer, director of suspension development at Porsche.
Read Full Story Here:
Link Location:
https://newsroom.porsche.com/en/technology/porsche-928-weissach-axle-transaxle-chassis-technology-front-engine-15493.html